Division
Construction & Infrastructure
Road construction, earthworks, sewerage, or demolition work: these are all fundamental projects requiring a certain level of expertise. At Aertssen, we use our years of experience to bring even the most complex projects to a successful conclusion. This expertise has earned us the highest recognition in Belgium for the majority of our earthworks activities. Join our team and discover how you can make a contribution to our Construction & Infrastructure division.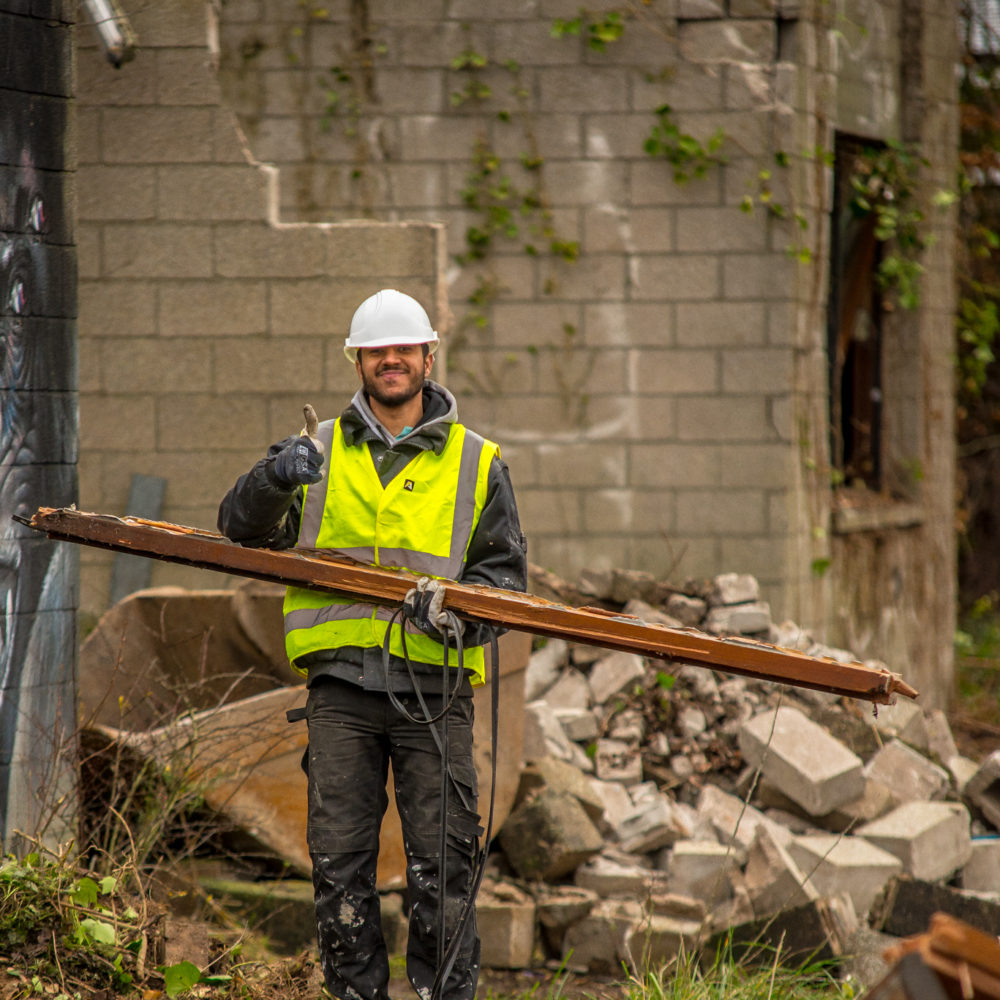 Division
Cranes
Do exceptionally large or heavy objects thrill you? Then come experience this thrill every day as a crane specialist. Thanks to the 3D presentation our engineers make for each project, you'll know in advance what to expect. We prepare our lift meticulously and our experienced employees aim for flawless execution.
Division
Services
Exceptional work can only be done using professional machinery and installations. These have to endure a lot on our sites. As a member of our Services division, you're always at the ready. Preventive maintenance, on-site repairs, and efficient spare parts management: these are just a few of the core tasks that will enable you to contribute to the impeccable condition of our machinery.
Division
Transport
Do you aspire to become an expert in exceptional transport? Then Aertssen is the right place for you. You professionally and flawlessly deliver goods and machinery with unusual dimensions to any national or international destination. Would you like consult on permit applications and storage of or adjustments to machinery? This, too, will be a breeze for you when you start working in our Transport division.
Division
Logistics
Offering our customers professional logistic services is your first priority as a member of our Logistics division. You store customer goods – as if they were your own – in our warehouses in Antwerp (Verrebroek) and Zeebrugge. You're also responsible for shipping these. And what about packing and re-labelling, handling customs documents, and ensuring our machinery have the technical support they need? You do it all with just one goal in mind: to guarantee the very best logistical service for our customers.
Division
Staff Services
What's the best way to describe our Staff Services? Our company's helping hands; that's how. They provide HR, financial, ICT, facilities, legal, and communications support to our organisation and all our divisions. As a new employee, you'll undoubtedly come into contact with them.